free drinks free cocktails free food
We invite all our friend supporters and clients to our first anniversary @ Brasserie Benelux free drinks free cocktails free food and much more … open bar starting from 17:00 to 19:00. 151 route d Arlon L-8020 Strassen Tél.: 2040 6006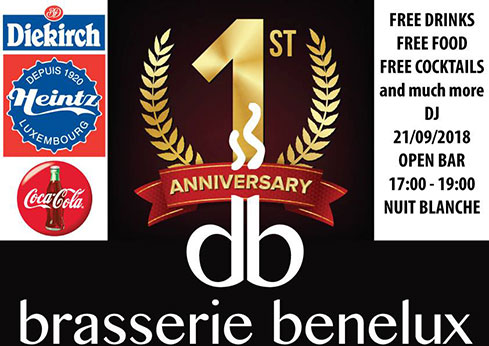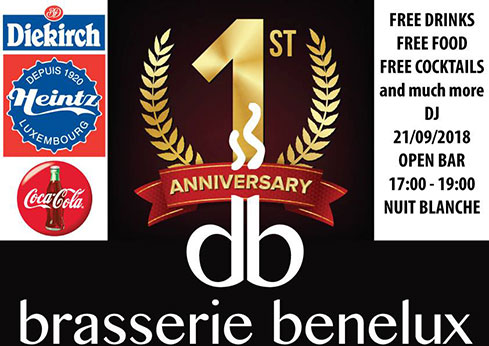 Smoking Cigars is like falling in love. First, you are attracted by its shape; you stay for its flavor, and you must always remember never, never to let the flame go out! (Winston Churchill)
The smoking lounge
Brasserie Benelux offers you an elegant and convivial smoking room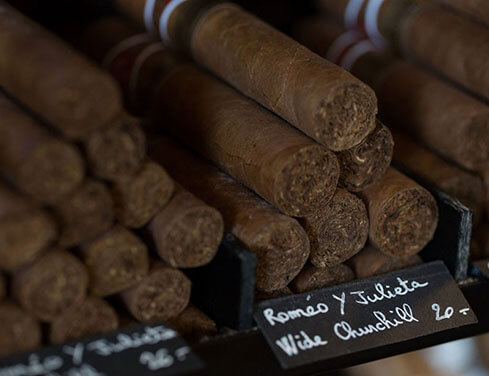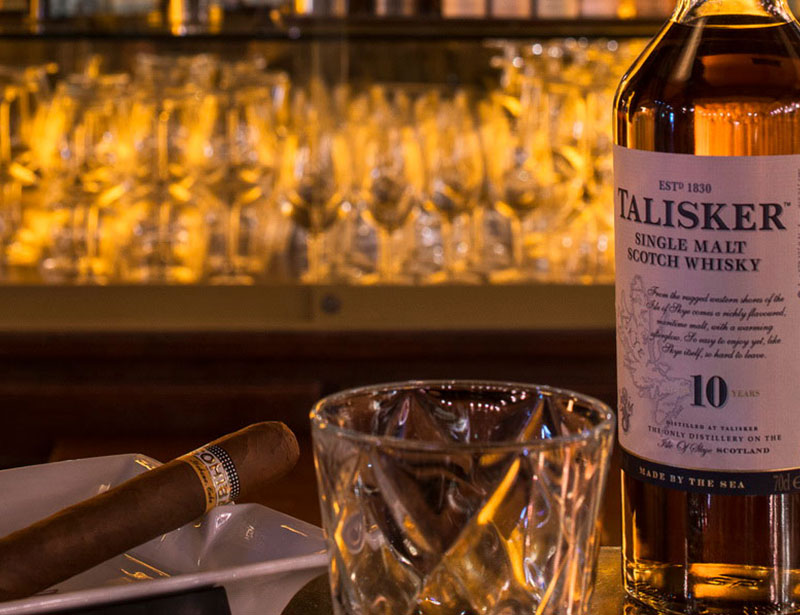 Take another look at your classics
Our cocktail list is original and extensive, containing old classics with a twist and innovative new creations. Ask our experienced team for anything you desire; they will create it for you.
Our extensive wine and champagne selection perfectly complements our cocktail list. We also provide a wide choice of spirits by the bottle all of which will be professionally served at tables which can be pre-booked to accommodate small or large parties. Of course we offer classic cocktails such as mojitos, but also Caïpirina, Margarita, Mai Tai, Long Island Ice Tea, all classics. In addition, signature cocktails creations highlighting our premium alcohol selection in a warm and relaxed atmosphere, punctuated by a rich and eclectic musical selection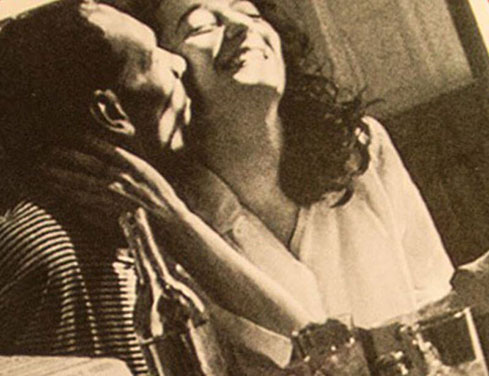 Want to discover or rediscover the joys of shisha? Brasserie Benelux is the place to be in Strassen. the bbt concept and shisha lounge has become a popular hangout for enthusiasts. Its success rests among other things on its enchanting setting, its friendly atmosphere and its high quality services.
We offer a wide choice of hookah flavours that you can enjoy alone or with friends.
For a little fresh feeling, you can try the Mint, Ice Candy, Kiwi-Mint, Lemon-Mint or Ice Apple scents.
Offering a fruity tone with a light aftertaste, the blueberry flavour is perfect for you if you are a lover of sweet or a beginner in the world of shishas. As an alternative to blueberry, you can choose strawberry, apple, grape or watermelon.
Brasserie Benelux offers you an elegant and convivial smoking room and a terrasse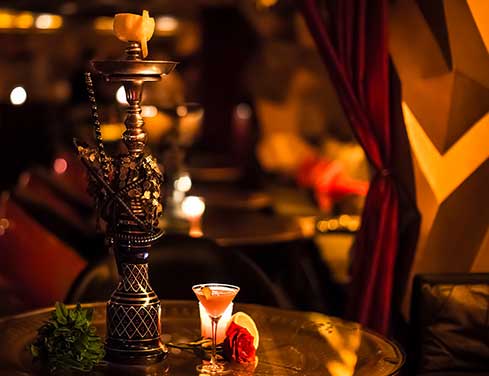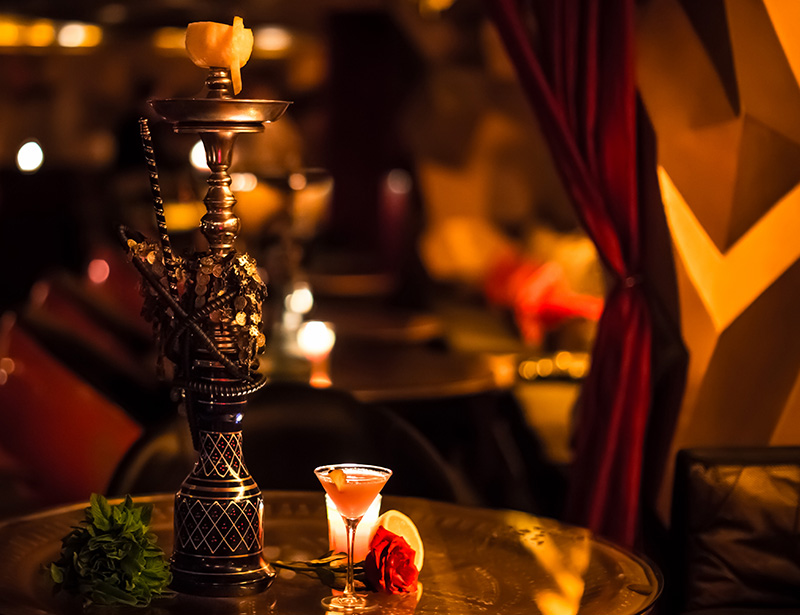 Benelux Brasserie also opens its doors for themed evenings or pop rock concerts or live jazz, with the possibility of privatizing a space dedicated to birthdays or private events.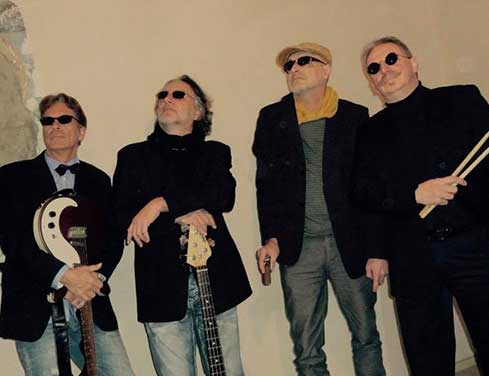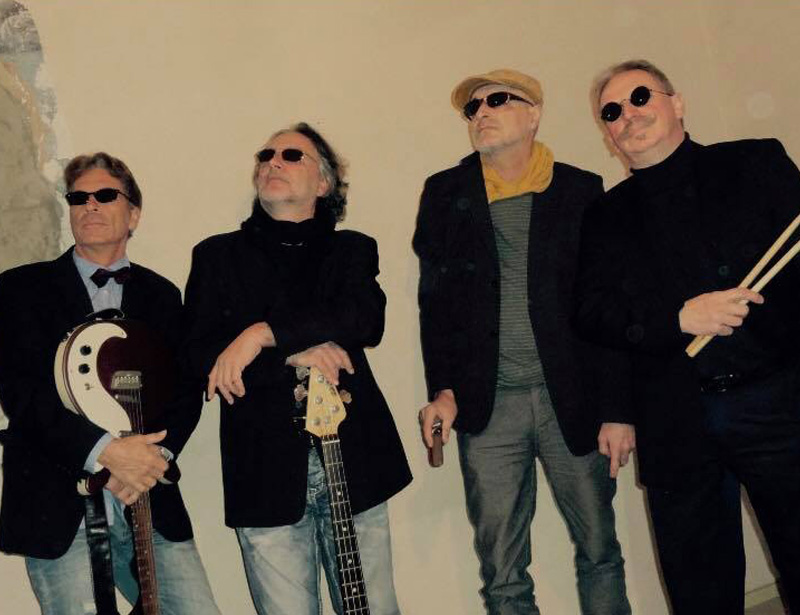 Come and join in a relaxed atmosphere! Benelux broadcasts all the big sporting events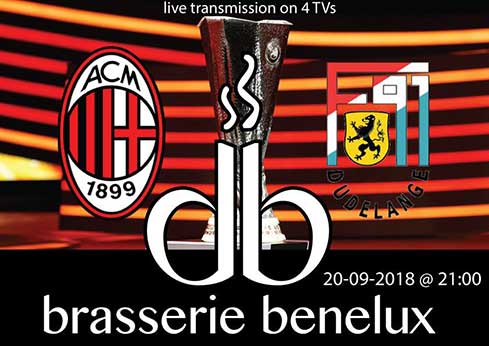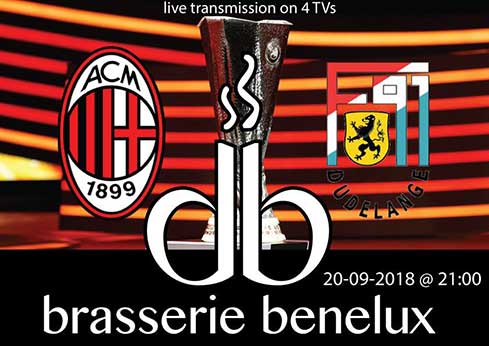 151 Route d'Arlon, Strassen,
Luxembourg City 8009, Luxembourg
email : info@thebenelux.lu
Call us: +352 20 40 60 06
Free parking directly opposite the restaurant at Luxtex
Parties & Events
***
The whole team is at your disposal to organize your private, family and professional events.
Call us to organise your events
Tel.: 20 40 60 06
ou Email > info@thebenelux.lu
Our place
Outdoor seating, Shisha, Theme evenings, Salon / Bar Lounge, Wi-fi, parties, Banquets
We accept
VISA, American Express, MasterCard, Ticket Restaurant, Cheque Repas, Maestro, Vpay
We use cookies to provide you with a better service. Carry on browsing if you're happy with this, or view our Privacy & Cookie Policy